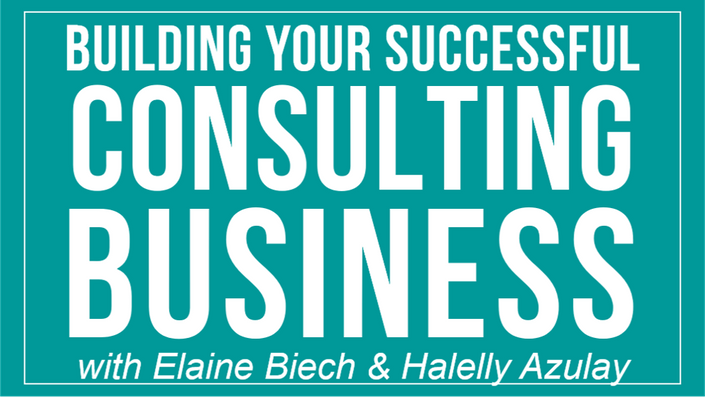 Building Your Successful Consulting Business
Where you can get expert guidance to build your dream consulting business.
Ready to Build Your Successful Consulting Business?
Are you a successful talent development professional who's thinking about going out on your own?
Have lots of questions and limited courage?
Need answers and a boost?
Is this you?
Thinking about starting your own talent development consulting business but not sure where to begin?

Researching what you need to do or how to make it work?

Preparing for a career change and it's finally the right time to take the leap to go solo?

Started your business recently and feel overwhelmed or confused about how to make it all work to replace your day-job income?
For years you've watched consultants sashay in, design or conduct training or an org-wide change initiative, and waltz out with a big check. You know you can do the same—and better. You've always wanted to be a consultant. Today's gig economy excites you and you want to be a part of it. You have an exciting idea and have been thinking about striking out on your own to doing what you love.
We can help!!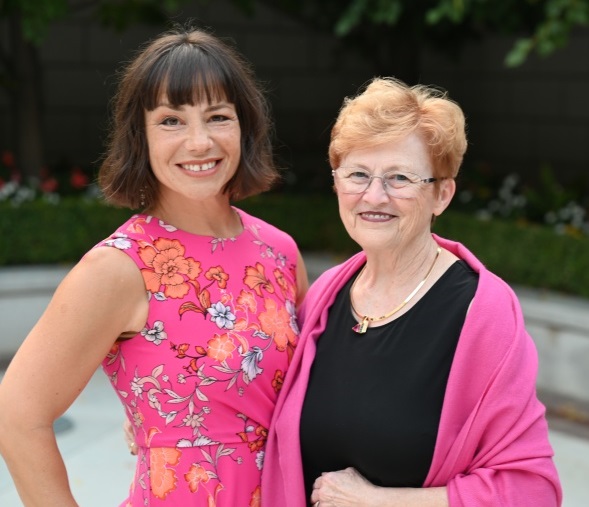 We've been there! And as seasoned talent development consulting business owners (we have over 50 years of consulting experience between us!), we want to help you succeed. We'll help you sort through the chaos and overwhelm to finally make your dream business a reality with confidence and clarity.
(Not familiar with who we are? Scroll down to find out a bit more about us.)
This course gives you a chance to learn our time-tested, experience-based information. You'll receive hands-on guidance to build the successful consulting business you've been dreaming of. If you already started your consulting business, we can help you finally get your business to take flight.

Learn how to:
Know if you're ready to take the leap

Decide if you have what it takes to build your own consulting business

Expand your entrepreneurial aptitude— essential for a successful business
Find your first clients— fast

Tap into secrets to naming your business

Know what to charge

Learn why most new consultants need to double their fees

Predict what clients will pay you for your services

Find your marketing niche and why it's valuable

Select the best business structure for you

Build your business team

Reap tips and techniques for creating your marketing plan

Learn dos and don'ts for leveraging social media

Avoid mistakes on your first sales calls

Try out dozens of marketing tricks that won't break the bank

Create your business plan

Ensure a successful transition from your day job

And much, much more—truly
Our format:
5 weekly live video modules and access to replay the recordings as often as you'd like
5 live weekly workouts to answer your personal questions and even coach you on your unique challenges

Downloadable workbook for each class

Exclusive proprietary worksheets, tools, and resources you can use forever

Action plans related to your business with each module
Your Content:

Module I: Drafting Your Plan
Why consulting; is consulting your life goal?

How do you know if you are ready to take the leap?

Why now is a good time to make the move

Start with the essentials: Your mental and financial focus

Your entrepreneur aptitude: Do you have what it takes?
Module II: Your Blueprint to Launch
What's in a name?

Define your market niche

What will you offer?

Define your dream clients

Take planning to the next level
Module III: Establishing Your Freelance Foundation
Choose your best business structure

Build your business team

How much should you charge? 3 models

What will clients pay?

Plan your pricing structure
Module IV: Structuring Your Business Development Plan
It's time to market NOW!

Land your first clients

Get noticed with a web presence

Marketing, selling, and business development

Success with your marketing plan

Marketing in the era of social media

Stay on the cutting edge
Module V: Building Out Your Year One Plan
It's about much more than money

Making an easy transition

Setting up your office

Dream BIG!

What's your next move?

If you want to learn what it takes to launch your successful consulting business and keep it growing we'd like to help.
Other leading consulting business owners think we're legit.

"In Elaine and Halelly you've got two of the smartest women in the business. Draw on their experience and years of success practicing what they preach to build your own successful consulting business."
Michael Bungay Stanier, Author of best sellers The Advice Trap and The Coaching Habit

"If only I was offered a course like this when I was building my business. I learned how to start and grow a company through the proverbial "school of hard knocks!" You don't have to! Elaine and Halelly have worked hard to combine their wisdom and put it together in an easy to follow map. It will still take a lot of hard work and guts, but you'll learn from their journey and they'll guide you in building your own."
Bev Kaye, Founder, Career Systems Intl and Bev Kaye & Co., Co-author, Help Them Grow or Watch Them Go, Up is Not the Only Way, Recipient, Lifetime Contribution Award, ATD, Thought Leadership Award, ISA


"How can you save yourself from making costly and painful mistakes as you launch your business? Tap into the practical and proven know-how from two of the best resources out there. Elaine and Halelly bring years of hands on experience that will help you prioritize your precious time and resources and give you practical tools you can immediately use. Their knowledge as business owners who have successfully done what you are trying to do as well as written books about it is invaluable to anyone looking start or expand their consulting business. In addition, they are both great learning designers - so your learning experience will be effective above and beyond what you expect."
Ann Herrmann-Nehdi, Author, The Whole Brain Business Book, Board Chair and Chief Thought Leader, Herrmann


"Elaine and Halelly speak from experience. This new program will, without doubt, help you develop a successful training consultant practice. With nearly 80% of training consultant businesses failing within the first two years, you need guidance and advice from top experts within the industry. We highly recommend you embrace this program and learn everything you can from these two very successful training consultants."

Patti P. Phillips, Ph.D., CEO, and Jack J. Phillips, Ph.D., Chairman, of ROI Institute and authors of The Business Case for Learning: Using Design Thinking to Deliver Business Results and Increase the Investment in Talent Development
Our course graduates loved it...
"If you are considering or are in the beginning stages of developing your consulting/coaching/training business, this course will be the best investment you can make. The content is spot on and the materials and resources given on a weekly basis could fill books. I found myself breathing a sigh of relief and thinking "This is exactly what I need." I can't thank Elaine and Halelly enough for the rich and robust course." ~ Cathy Street, Consultant, Facilitator, Executive Coach, Cathy Street Consulting

"Halelly and Elaine are not only brilliant and successful, but also very generous with their knowledge, wisdom and experience. Joining this group for 5 weeks changed the way I was looking into my own consulting journey and provided solid business acumen, innovative ideas and great awareness of reality; lots of great introspection, learning and sharing, candid honest conversations, and lots of encouragement. Definitely a foundational learning experience for anyone who is thinking about embarking the consulting journey, and for those already on it." ~ Gabriela Alvarez-Pollack, Chief Learning Officer and Strategist, GS&L Consulting

"If you've ever considered starting your own consulting business, I urge you to sign up for this course. I've been a consultant for over 25 years and I learned a lot. You'll have the best and most experienced consulting training duo on earth in Elaine and Halelly." ~ Bill Treasurer, Chief Encouragement Officer, Giant Leap Consulting, Inc.
"I have gathered the confidence to set an end date at my current employer and begin my new adventure as a Training Consultant! I
am very excited about what is in store for my business. Because of your course, I feel more confident that I am making the right decision for myself and my family." ~ Sheena Works
We asked our members: What was your favorite part of the course? Here are a few of their responses…
"The instructors , Elaine and Halelly, and the robust materials (they go hand-in-hand in terms of importance to me). They delivered the material in a digestible and engaging format."
"Having a pair of guides through the initial thinking process of setting up and launching a business. You also made it seem very manageable and helped convey what we should realistically expect in terms of salary, work, marketing, and niche identification. I've been thinking about "dreaming big" lately, and it's starting to seem more doable."
"The sense of optimism along with realistic grounding."
"Learning from people who actually achieved starting their own training consultant business. Their expertise was fantastic."
"I was surprised how much there is to learn! I was really glad that I signed up, and it's definitely worth the time and effort to attend. I think that the cost is fair, considering the materials, access, and instruction. Well done!"
Your Instructor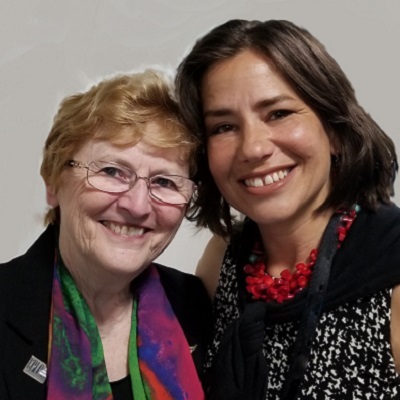 Elaine Biech is a consultant, trainer, and author of The Washington Post #1 best seller, The Art and Science of Training. She has four decades of experience and published more than 80 books including two classics in the consulting industry: The Business of Consulting and The Consultant's Quick Start Guide. Her company, ebb associates inc, started as a custom-designed training business and now helps large global companies work through large scale change. Elaine is a dedicated lifelong learner who believes that excellence isn't optional and has had the privilege of helping hundreds of trainers become consultants. The recipient of numerous professional awards, Elaine is a consummate training professional who has been instrumental in leading the talent development profession during most of her career.

---
Halelly Azulay is a consultant, trainer, and leadership development strategist at TalentGrow. She brings 25+ years of experience in talent development including 15 years as a leadership and employee development consulting business owner. Halelly is the author of two books, Employee Development on a Shoestring and Strength to Strength. She has contributed to numerous TD books such as ATD's Action Guide to Talent Development, The ASTD Handbook, and The Art and Science of Training. She offers actionable leadership insights on her blog and her leadership podcast, the TalentGrow Show, where she has interviewed such legends as Daniel Pink, Dr. Beverly Kaye, Elliott Masie, and many more. Halelly is a sought-after volunteer leader and mentor in the talent development industry.
Elaine and Halelly are creators of Building Your Successful Consulting Business online course and advisors to the world of consultants.

Frequently Asked Questions
How long do I have access to the course?
How does lifetime access sound? After enrolling, you have unlimited access to this course for as long as it exists - across any and all devices you own, for the lifetime of the course.
There are so many courses about starting and growing a business or becoming an entrepreneur. What's different about this course?
It's true – it seems like a new one pops up daily. We've been reviewing a lot of the courses out there, in fact, to determine whether this project was needed. What we found is that few are targeted and tailored to people like you and us – professionals in the talent development and workplace learning industry who want to start a consulting business in our industry. Your materials are spot-on for you, someone who is building a talent development consulting business. You'll be learning from us. We've been where your are. We understand your business. Plus you'll learn alongside other peers who all come from a similar career and are on a similar path, building their successful talent development consulting businesses. We get you and can offer the most custom-fitted insights and advice for your unique needs.
Isn't there tons of free or inexpensive information on the internet or in bookstores that can teach me what I want to learn? Why pay?
There is a lot of information out there, some of which is actually really great and helpful. But it's scattered everywhere. With all that you've got going on, do you really have the time or inclination to go searching and cobbling together your own program to get the results you seek? How much time will that take? Can you afford to spin your wheels like that when a concentrated, tailored, thoughtfully-designed program exists to take all that work off your hands and allow you to just focus on building your business? We've got you covered and the time you save alone will be worth MUCH more than the cost of this program. Especially if you take our advice about how to price your services – you'll make it back in no time, so it's a no-brainer investment.
What is the value of this course to me?
What is it worth to know that you've got time-tested guidance and advice so that you don't have to figure it all out on your own? How much wasted time, headaches, rework, and even costly mistakes can you save yourself? Because you'll be able to participate and access all the materials for the life of the course, you'll benefit from future enhancements that will cost future participants much more money, without having to shell out another dime. Plus, we've included a 2-payment option to make budgeting a bit easier.
What if I am unhappy with the course?
We guarantee your results—110% as a matter of fact. Say what? Yes. If you put in the time, do the work, and implement the ideas and still don't reach results after six months, we'll work with you to help you identify your obstacles and barriers and create an action plan to get you on the right path. And if you've implemented our suggestions and you're still not successful, we will give you 110% of your money back. So there's no risk to joining us today – just the upside benefits of finally getting your business off the ground successfully and living your dream of being a consulting business owner.