Ready to Build Your Successful Training Consulting Business?
Are you a successful training professional who's thinking about going out on your own?
Have lots of questions and limited courage?
Need answers and a boost?
Is this you?
Thinking about starting your own training or talent development consulting business but not sure where to begin?

Researching what you need to do or how to make it work?

Preparing for a career change and it's finally the right time to take the leap to go solo?

Started your business recently and feel overwhelmed or confused about how to make it all work to replace your day-job income?
For years you've watched training consultants sashay in, design or conduct training, and waltz out with a big check. You know you can do the same—and better. You've always wanted to be a consultant. Today's gig economy excites you and you want to be a part of it. You have an exciting idea and have been thinking about striking out on your own to doing what you love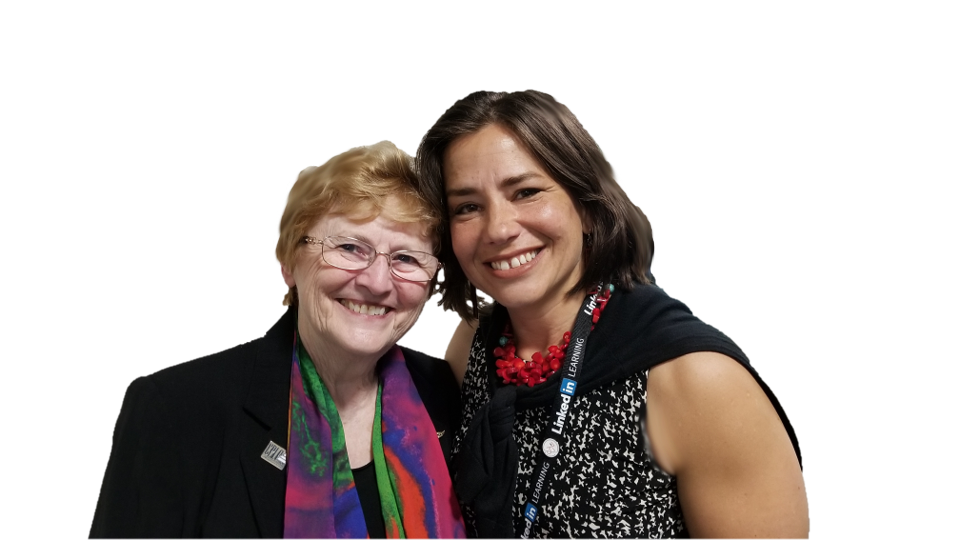 We can help!!
We've been there! And as seasoned training business owners (we have over 50 years of consulting experience between us!), we want to help you succeed. We'll help you sort through the chaos and overwhelm to finally make your dream business a reality with confidence and clarity.
(Not familiar with who we are? Scroll down to find out a bit more about us.)
This course gives you a chance to learn our time-tested, experience-based information. You'll receive hands-on guidance to build the successful training consulting business you've been dreaming of. If you already started your consulting business, we can help you finally get your business to take flight.
What you'll learn:
How to know whether you're ready to take the leap.

If you have what it takes to build your own consulting business.

How to build an entrepreneurial aptitude—the basis for a successful business.

How to find your first clients.

Secrets to naming your business.

3 models to determine what to charge and why most new consultants need to double their fees.

How to predict what clients will pay for your services.

The value of a marketing niche and how to find yours.

Determine which business structure is right for you and who you need on your business team.

Tips and techniques for creating your marketing plan.

Do's and don'ts for leveraging social media for branding.

Mistakes to avoid on your first sales calls.

Dozens of marketing tricks that won't break the bank.

Business plan template.

A guide to make a successful transition from your day job to consulting.

And a lot more, truly.
Other leading training consulting business owners think we're legit

"In Elaine and Halelly you've got two of the smartest women in the business. Draw on their experience and years of success practicing what they preach to build your own successful consulting or training business."
Michael Bungay Stanier, Author of the WSJ-bestseller, The Coaching Habit

"If only I was offered a course like this when I was building my business. I learned how to start and grow a company through the proverbial "school of hard knocks!" You don't have to! Elaine and Halelly have worked hard to combine their wisdom and put it together in an easy to follow map. It will still take a lot of hard work and guts, but you'll learn from their journey and they'll guide you in building your own."
Bev Kaye, Founder, Career Systems Intl, Co-author, Help Them Grow or Watch Them Go, Up is Not the Only Way, Recipient, Lifetime Contribution Award, ATD, Thought Leadership Award, ISA